Saginaw, Texas
Saginaw is a bedroom community of Fort Worth. Originally called Dido, the city's current name comes from the Ojibwe language and means "to flow out." The most recent 2010 census puts the population of this charming community at just under 20,000 people.
Families with students are served by the Eagle Mountain-Saginaw Independent School District. And while no colleges or universities are present within Saginaw, the city is within driving distance of Fort Worth and Dallas, both of which have a number of fine 2- and 4-year colleges.

Peaceful lifestyle
Because of its small size, Saginaw offers residents, most of whom are middle income, a peaceful space to get away from the hustle and bustle of urban life. The Saginaw Recreation Center includes a gym, with cardio and Nautilus equipment, a racquetball court and a children's play area. For those who enjoy the water, the city's Aquatic Center provides both leisure and lap pools, waterslides and both swim and water aerobics lessons.
Lots of special programs and housing
Since many Saginaw residents are retirees, the city also has a Senior Center. It offers special programs of interest to seniors throughout the year, such as health screenings, flu shots, lunches, potluck dinners and socials.
Housing – which includes apartments, condominiums and homes – is as plentiful as it is affordable. This makes it the perfect place for young people just starting out and middle-income families.
Herman Boswell Property Management knows Saginaw, Texas
Herman Boswell is proud to serve Saginaw. Our agents have been providing expert service in both tenant relations and property/business management to North Texans for over 25 years. When only the services of a company that understands Saginaw real estate like nobody else will do, think Herman Boswell!
A Real Property Management Firm, Will Protect Your Property?
Real Property Management Services – Arlington, TX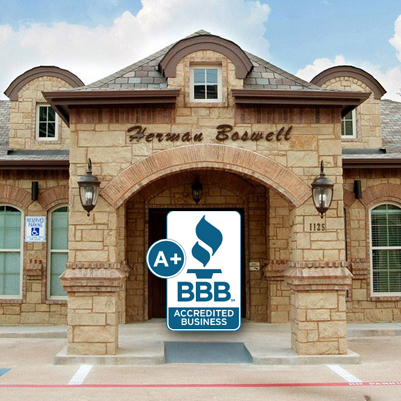 If you're a landlord, finding – and keeping – good tenants, overseeing accounts and ensuring that the property itself is always in good repair are just some of the many things that can keep you busy every day (and sometimes night) of the week. But when you're so busy keeping up with your properties, managing obligations to family or other jobs can become especially challenging.
Herman Boswell Property Management – a company that has served North Texas with pride for nearly 40 years – can help. Our dedicated property managers know exactly how to advertise your properties for maximum visibility and keep the number of vacancies on your property at a minimum. And when it comes time to make those necessary repairs, we know the right contractors to call.
With regard to potential tenants, we screen each person carefully to ensure that you'll get the best, most responsible people living in your home, apartment complex or condominium. And because Herman Boswell knows that your property represents a substantial investment, we make it our business to ensure rent gets collected on time and do regular inspections to ensure tenants are maintaining their rental units well.
Our real estate managers, know about real property management, and place a high value on cultivating good relationships with the people who rent from you. That's why we also make sure that tenants have access to a 24-hour on-call agent to handle tenant emergencies. At the same time, we know how to also deal with problem tenants who need to be evicted from your property.
You have a life to live and assets to protect. Herman Boswell helps you do both by giving you the peace of mind you deserve.
Get Your FREE Rental Analysis Today!
Our full service property management provides you with:
We Provide Property Management Services to these Areas of DFW
Get a FREE Rental Analysis Today!