Arlington, Texas
With a current population estimated at 380,000, Arlington is the seventh largest city in Texas and the third largest in the Dallas/Fort Worth Metroplex. Its easy access to downtown Dallas and its location in the beautiful Prairie and Lakes region of North Central Texas have both contributed to an unparalleled growth the city has experienced over the last 60 years, a pattern which only continues into the present.

Big city, Big city life
Arlington was founded in 1875 and named after Arlington County, Virginia. After the arrival of the railroad in 1876, Arlington grew as a center for farming and cotton ginning. By 1925 the population was estimated at 3,031, and it grew to over four thousand before World War II.
After the aerospace and automotive industries began locating plants around Arlington in the 1950s, the city became one of the great American "boomburgs" of the post-WWII era.  The DFW Airport, which opened in 1974, contributed to the massive expansion in and around Arlington.
Arlington's strong economy and close connections to Dallas are just two of many reasons why the city continues to enjoy continued growth and prosperity.
The city is located near three beautiful lakes popular with hikers, boaters and anglers: Lake Arlington to the west, Joe Pool Lake to the south and Mountain Creek Lake to the east. Ranches and bed and breakfasts dot the countryside, making for a picturesque landscape.
The educational system in Arlington is also a draw. Families typically send their students to schools run by one of four academically solid school districts: Arlington ISD, Mansfield ISD, Grand Prairie ISD and Kennedale ISD. Students have the option to attend one of three fine charter schools: Summit International Preparatory, Arlington Classics Academy and Texas Leadership Charter Academy.
For post-secondary work, Arlington has five excellent choices. The first is the University of Texas at Arlington, which grants everything from bachelors' degrees to doctorates, Tarrant County College (southeast campus), Arlington Baptist College and the B. H. Carroll Theological Institute. Texas Tech University also has a small branch located in the city.
Lots to see and do
Residents also have a wide variety of large-scale entertainment venues. Among the most popular are the Texas Rangers' Global Life Park, where sports fans can watch some of the best in baseball; the Six Flags Over Texas, a nationwide theme park that boasts some of the most thrilling roller coaster rides in the country; and Hurricane Harbor, a water park that is especially popular during the summer.  Don't forget the Dallas Cowboys either at their fantastic home in AT&T Stadium.  Arlington is also the world headquarters for bowling and is home to the U.S. Bowling Congress, and the Bowling Proprietors Association of America and the International Bowling Museum and Hall of Fame.
Those who enjoy shopping or simply going out will find a plethora of opportunities. The Parks Mall houses retail outlets, restaurants, an ice-skating rink and a movie theater. Another, more recent venue is the Arlington Highlands, which offers eateries like the Studio Movie Grill, Piranha Killer Sushi, B.J.'s Brewhouse and entertainment venues like The Improv Theatre. For fans of community theater, Theatre Arlington produces quality live theater year-round and offers theater classes for all ages.
For music fans, the Leavitt Pavilion Arlington, which opened in 2009, hosts 50 free concerts per year in downtown Arlington. This popular venue showcases a variety of music genres. In recent years, performers such as the Petantonix, Ray Wylie Hubbard and the Grammy-award winning group Asleep at the Wheel have appeared at the Pavilion.
We know Arlington best! – Let us manage your Arlington, Texas property
Real estate prices in Arlington are as diverse as the many things there are to see and do around the city. Homes and condominiums can be had for under $100,000 while those seeking more luxury accommodations can find properties for $300,000 and up. Rentals run along the same wide scale, from affordable to upmarket.
Herman Boswell knows Arlington – which also happens to be our home base – like no one else. We not only help landlords with services like applicant screening, rental advertising and real estate marketing analyses, but also prospective tenants and buyers as well. For the service excellence that's been our hallmark for the last quarter century, think Herman Boswell!
A Real Property Management Firm, Will Protect Your Property?
Real Property Management Services – Arlington, TX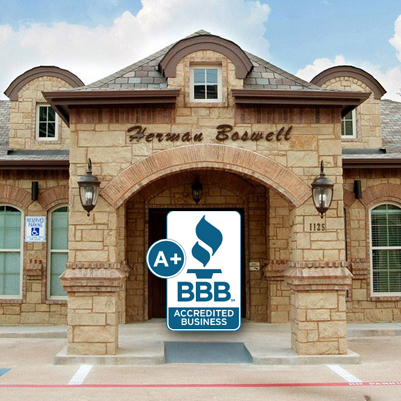 If you're a landlord, finding – and keeping – good tenants, overseeing accounts and ensuring that the property itself is always in good repair are just some of the many things that can keep you busy every day (and sometimes night) of the week. But when you're so busy keeping up with your properties, managing obligations to family or other jobs can become especially challenging.
Herman Boswell Property Management – a company that has served North Texas with pride for nearly 40 years – can help. Our dedicated property managers know exactly how to advertise your properties for maximum visibility and keep the number of vacancies on your property at a minimum. And when it comes time to make those necessary repairs, we know the right contractors to call.
With regard to potential tenants, we screen each person carefully to ensure that you'll get the best, most responsible people living in your home, apartment complex or condominium. And because Herman Boswell knows that your property represents a substantial investment, we make it our business to ensure rent gets collected on time and do regular inspections to ensure tenants are maintaining their rental units well.
Our real estate managers, know about real property management, and place a high value on cultivating good relationships with the people who rent from you. That's why we also make sure that tenants have access to a 24-hour on-call agent to handle tenant emergencies. At the same time, we know how to also deal with problem tenants who need to be evicted from your property.
You have a life to live and assets to protect. Herman Boswell helps you do both by giving you the peace of mind you deserve.
Get Your FREE Rental Analysis Today!
Our full service property management provides you with:
Get a FREE Rental Analysis Today!