Keller, Texas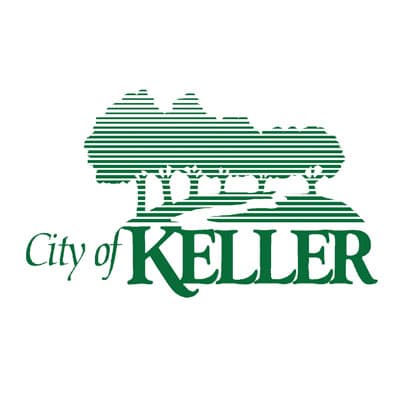 Keller is a suburban city in Tarrant County, Texas in the Dallas–Fort Worth metroplex. Keller advertises itself as "successfully balancing big-city comforts with small-town charm." The city has a population density of 2,200 people per square mile and land accompanied by its town hall, municipal service center, and recreation and aquatic center. According to the 2010 census, the city's population is 39,627, making Keller the 74th most populated city in Texas.
In the early 1850s, settlers established Keller and the town became a stop on the Texas and Pacific Railway. The settlers settled around the wooded region in Keller, because of Keller's location to the Trinity River, water supply, and land. On November 16, 1955, Keller became incorporated.
Keller is mostly residential, featuring more than 300 acres (120 ha) of developed land for 11 park sites and 23 miles of hiking and biking trails. The Keller Independent School District has 39 campuses serving more than 34,000 students.
Modern Keller
New residential development is gradually filling in open spaces, with neighboring towns affording no opportunity to expand its boundaries. The 1980 Census calculated Keller's population at 4,555; today, about 42,000 residents call Keller home.
The city planned for its growth and has recently constructed a new town hall, municipal service center, and award-winning recreation and aquatic center known as The Keller Pointe. It has renovated and expanded its police facility, which houses the Regional Jail, Regional Animal Adoption Center and regional 911 dispatch center, completed a major expansion to the Keller Public Library, and constructed a new fire station (#4) for the southern portion of the city.
The Keller Independent School District serves portions of the cities of Colleyville, Fort Worth, Haltom City, Hurst, North Richland Hills, Southlake, Watauga and Westlake, as well as the entire city of Keller. Its 51 square miles (130 km2) encompass the third-largest land area in Tarrant County. Enrollment in the school district has doubled during the past 10 years and is expected to do the same during the next decade, making it the ninth fastest-growing school district in Texas.
Money magazine rated Keller as one of the 10 "Best Places to Live" in the United States for 2009, ranked number 7. It rated Keller as one of the 100 "Best Places to Live" in the United States for 2011, ranked number 93. The U.S. Census Bureau's American Community Survey listed Keller as one of the "Nation's Richest Cities" with a population over 20,000 in 2008, ranked number 59 with median household income of $114,542. Neighboring Southlake was ranked number 1.
We know Keller best! – Let us manage your Keller, Texas property
Real estate prices in Keller are as diverse as the many things there are to see and do around the city. Homes and condominiums can be had for under $100,000 while those seeking more luxury accommodations can find properties for $300,000 and up. Rentals run along the same wide scale, from affordable to upmarket.
Herman Boswell knows Keller – which also happens to be our home base – like no one else. We not only help landlords with services like applicant screening, rental advertising and real estate marketing analyses, but also prospective tenants and buyers as well. For the service excellence that's been our hallmark for the last quarter century, think Herman Boswell!
A Real Property Management Firm, Will Protect Your Property?
Real Property Management Services – Arlington, TX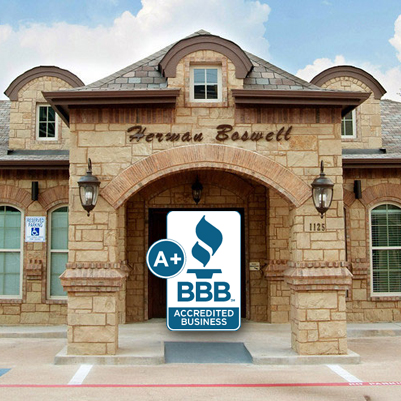 If you're a landlord, finding – and keeping – good tenants, overseeing accounts and ensuring that the property itself is always in good repair are just some of the many things that can keep you busy every day (and sometimes night) of the week. But when you're so busy keeping up with your properties, managing obligations to family or other jobs can become especially challenging.
Herman Boswell Property Management – a company that has served North Texas with pride for nearly 40 years – can help. Our dedicated property managers know exactly how to advertise your properties for maximum visibility and keep the number of vacancies on your property at a minimum. And when it comes time to make those necessary repairs, we know the right contractors to call.
With regard to potential tenants, we screen each person carefully to ensure that you'll get the best, most responsible people living in your home, apartment complex or condominium. And because Herman Boswell knows that your property represents a substantial investment, we make it our business to ensure rent gets collected on time and do regular inspections to ensure tenants are maintaining their rental units well.
Our real estate managers, know about real property management, and place a high value on cultivating good relationships with the people who rent from you. That's why we also make sure that tenants have access to a 24-hour on-call agent to handle tenant emergencies. At the same time, we know how to also deal with problem tenants who need to be evicted from your property.
You have a life to live and assets to protect. Herman Boswell helps you do both by giving you the peace of mind you deserve.
Get Your FREE Rental Analysis Today!
Our full service property management provides you with:
We Provide Property Management Services to these Areas of DFW
Get a FREE Rental Analysis Today!