Bedford, Texas
Bedford, Texas is a suburb of Fort Worth located in the Mid-Cities area of the Metroplex. According to statistics compiled in 2013, the current population of this city is just over 48,500.
Great schools
Families with school-age students are served by the top-rated Hurst-Euless-Bedford Independent School District, which operates twenty elementary schools, five junior high schools and two high schools. Parents who opt for a private education send their children to the Anglican-run St. Vincent's Cathedral School.
For individuals interested in pursing higher education, Bedford also is also home to a campus of the for-profit Brown Mackie College system. This institution offers courses in healthcare, business and technology and legal studies.

Excellent attractions
Bedford has a number of leisure attractions for residents of all ages. The Movie Tavern offers a unique pairing of newly released films with food and beverages beyond the typical cinema fare of popcorn, candy and soda. And the Bedford YMCA has a gymnasium as well as an aquatics center that offers swimming, water fitness and scuba diving lessons.
A popular summer destination is Bedford Splash, a water park that includes three different pools: one for toddlers, one suitable for children and adults and another that features space for lap swimmers and an area for water slide fun.
For older adults, the Bedford Senior Center offers weekly dances as well as exercise and Tai Chi classes. It also provides opportunities to play bridge, billiards or dominoes, participate in needle craft, quilting and china painting activities and attend AARP meetings. For the musically inclined, it even offers guitar sessions.
From June to October, the Bedford Farmer's Market offers a variety of fresh – or freshly made – products. Vendors sell locally grown flowers, fruits, herbs and vegetables as well as homemade cheeses, wines, baked goods and soaps.
Wide range of housing
Housing in Bedford is plentiful. And while the area as a whole is middle-income, it is also – and like so many other cities in the Metroplex – becoming increasingly prosperous. So buyers can find everything from modest apartments and condominiums to upscale luxury homes.
Herman Boswell can manage your Bedford property
Bedford is just one of cities in the Dallas-Fort Worth area that Herman Boswell Property Management serves. We understand the needs of both landlords and tenants, which is why so many North Texans have been doing business with us for the last 25 years.
A Real Property Management Firm, Will Protect Your Property?
Real Property Management Services – Arlington, TX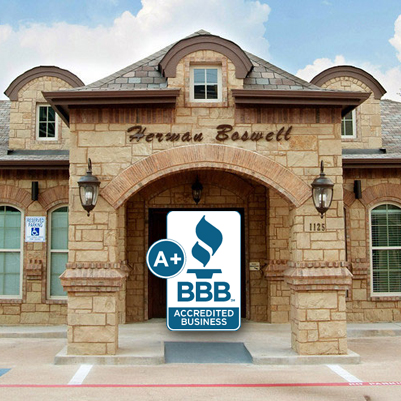 If you're a landlord, finding – and keeping – good tenants, overseeing accounts and ensuring that the property itself is always in good repair are just some of the many things that can keep you busy every day (and sometimes night) of the week. But when you're so busy keeping up with your properties, managing obligations to family or other jobs can become especially challenging.
Herman Boswell Property Management – a company that has served North Texas with pride for nearly 40 years – can help. Our dedicated property managers know exactly how to advertise your properties for maximum visibility and keep the number of vacancies on your property at a minimum. And when it comes time to make those necessary repairs, we know the right contractors to call.
With regard to potential tenants, we screen each person carefully to ensure that you'll get the best, most responsible people living in your home, apartment complex or condominium. And because Herman Boswell knows that your property represents a substantial investment, we make it our business to ensure rent gets collected on time and do regular inspections to ensure tenants are maintaining their rental units well.
Our real estate managers, know about real property management, and place a high value on cultivating good relationships with the people who rent from you. That's why we also make sure that tenants have access to a 24-hour on-call agent to handle tenant emergencies. At the same time, we know how to also deal with problem tenants who need to be evicted from your property.
You have a life to live and assets to protect. Herman Boswell helps you do both by giving you the peace of mind you deserve.
Get Your FREE Rental Analysis Today!
Our full service property management provides you with:
We Provide Property Management Services to these Areas of DFW
Get a FREE Rental Analysis Today!