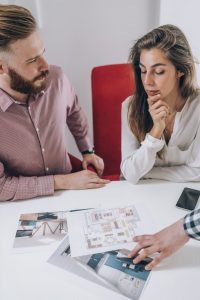 Owning property is an exciting and sometimes complicated business venture an there are often many unanswered questions. One of the most common questions asked by real estate investors is whether there is a need for property management services. There is often confusion between being a landlord and property manager and sometimes owners do not realize that these are two different things. Making the decision to use a property management company should come after doing thorough research and weighing the pros and cons of each.
The Duties of a Landlord
The biggest difference between property management and landlords is that the landlord is the owner of the property. This means that not only is the owner responsible for handling the business side of owning property, they are also charged with dealing with tenant issues, the hiring of contractors, and more. In some cases – for both residential and commercial properties – tenants and prospective tenants may prefer dealing with a landlord over a property management company. Since being a landlord is a more hands-on role, you will likely be personally meeting prospective tenants and building a rapport with existing tenants.
Generally, the more property one owns, the more hiring a property management firm makes sense. Owners who choose to take on landlord duties may soon become overwhelmed when trying to keep up the demands of maintaining the property and dealing with tenant issues. 
While it is certainly a lot of responsibility, being a landlord does have a few benefits including: 
Determining rental rates, fees, and renewal rates

Collecting rent and deciding which rental collection method is preferred

Creative control over advertising

Meeting prospective tenants face-to-face
Being a landlord comes with its challenges, but many owners have found that it is a great learning experience and gives them valuable insight that can be used when deciding to hire a property management firm later on.
The Role Of A Property Manager
As with many business ventures, it sometimes pays to have someone with more expertise come in and get things organized. For real estate investors who do not want to assume landlord duties, a property management team is essential. Hiring a reputable property management firm to recruit tenants and run day-to-day operations will save valuable time and give you an edge over DIYers.
Using the services of a trusted property management team lowers the risk of making costly mistakes and gives you access to a wealth of knowledge that would likely take years to a
accumulate on your own.
Some of the main duties of property managers include: 
Determining rental rates based on the regional market and other in-depth research

Setting up a maintaining streamlined rent collection systems

Recruiting and screening potential tenants

Marketing and advertisement on a larger scale through industry and community partnerships

Drafting leases an enforcing leasing terms

Handling move-outs and evictions
Hiring an Experienced Property Management Firm
Landlords and property managers share a lot of similarities, but it all comes down to what the owner feels more comfortable with. A qualified property management team can serve both seasoned owners as well as those who are new to the real estate business. For owners who are inexperienced with managing property, hiring a knowledgeable team will save a lot of the headache that comes from trial and error. If you are considering hiring a professional property management firm, look to Herman Boswell Property Management. The Herman Boswell team works hard to build client relationships and make property ownership a rewarding experience.