TEXAS RESIDENTIAL MARKET SURGING
The Real Estate Center at Texas A&M University reported this week that existing home sales across the state surged in February, reflecting a stronger market and an improving economy.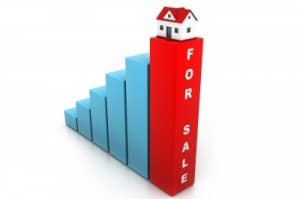 "Better weather than February last year," said Real Estate Center Research Economist Dr. Jim Gaines. "In some cases, the increased sales occurred within the lower-priced home market as mortgage  lending requirements have improved."
Sales in Texas last month were up 21 percent over February 2011, according to Multiple Listing Service (MLS) data compiled by the Center. The National Association of Realtors reported an 8.8 percent year-over-year jump in sales. Median prices continued to be flat across the state as a whole, but they exhibited wide variation among individual markets, with some markets showing significant surges and others further declines.
"Median price in the four major markets (Dallas, Houston, Austin and San Antonio) were essentially flat, with more significant changes occurring in the smaller markets where large percentage changes can occur more easily," Gaines said.
CNBC reported that in the Dallas area the median sale price in February was $157,200, or 0.3 percent above February 2011 levels.  In comparison, the median sale price in February 2007 was $153,500.
"The ability of all markets in Texas to weather the national economic storm was due in significant part to the strength of the energy industry," says Joe Stewart, an Austin broker who's also chairman of the Texas Association of Realtors. "However, more important than that is the diversity of the Texas economy, which has helped drive job growth and demand for real estate."
Contact us with any questions that you may have.
Photo credit: ddpavumba