TEXAS HOUSING MARKET STEADILY IMPROVING
The Texas Association of Realtors released its first quarter report on the Texas housing market this week.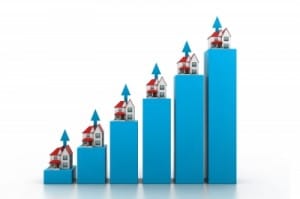 They found that the Texas real estate market had "gained positive momentum in the first quarter of 2012" and that the "volume of single-family home sales in Texas was 12% higher than the same quarter of 2011 and the median price increased by almost 3% over the same time frame."
"The watchword for Texas real estate in 2011 was 'consistency,' in both sales volume and price. That allowed us to emerge from last year with stable sales volumes and strong property values," said Joe Stewart, chairman of the Texas Association of Realtors. "Now, in 2012's first-quarter results, we see a strong increase in sales volume and a meaningful increase in the median price. That indicates positive momentum for the year ahead."
45,502 Texas homes were sold in the first quarter of this year, a 12% increase from the same quarter last year.  The price was also 2.7% higher than first quarter 2011 at $147,000.
Jim Gaines, Ph.D., an economist with the Real Estate Center at Texas A&M University, said: "We believe several factors are driving the strong performance of the first quarter, including continued job growth in Texas and some increased access to credit for home buyers. Most of all, we're starting to see a shift in Texans' attitudes toward real estate. Essentially, buyers and sellers have higher expectations for the market, so they're beginning to take action and we're starting to see the impacts."
The real estate statistic of "months inventory" also decreased which is a healthy trend.  The stat measures the balance between demand and supply in the housing market and the Real Estate Center at Texas A&M University cites 6.5 months of inventory as a balanced market.  The months inventory decreased from 7.6 months in 2011-Q1 to 6.0 months in the first quarter of this year.
Stewart concluded, "If all the indicators play out as we expect, the Texas real estate market is in for a busy spring and summer."
Photo credit: ddpavumba