FOUR MISTAKES TO AVOID WITH A REAL ESTATE PROPERTY MANAGEMENT COMPANY IN ARLINGTON, TX
In these times of economic uncertainty, an investor needs to make sure that the returns on an investment are maximized. No investment should be earning less than its potential and this is especially the case for real estate.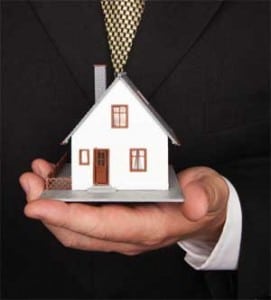 You may be the owner of an apartment or an apartment complex, a stand-alone home or many houses in different locations, or a more complicated and complex portfolio with multiple property types. Whatever your investment profile is, if you have real estate investments you need real estate property management of the highest quality.
With so many companies out there vying for your attention and your dollars, it makes sense to choose only the best. But many investors make some common errors when choosing the best manager for their properties. If you are aware of these mistakes, you can avoid them and ensure that your investments pay off.
Here are the most common problems with a company and why it's a mistake to ignore them.
1. Inexpensive
There's nothing wrong with saving some money if you can but make sure that you're not cutting corners when it comes to services and quality. The cheapest services may not always be the best for the performance of your real estate holdings. Take a close look at what services you are getting for the cost, at the quality of the services provided, and at the short and long term consequences of ignoring any red flags that come up just to save a few dollars. You want a company that can manage your holdings effectively, efficiently and professionally, and sometimes this means paying more to get what you need.
2. Inexperienced
It is important to know how long the management company you are hiring has been in business and what kinds of properties they have managed. It is also important to assess how successful they have been based on their current and previous clients' experiences. The longer a real estate property management company has been doing their job, chances are the more satisfied customers it has and has had.
3.Understaffed
It's not just how many employees the management firm has but the quality of those employees. A competent and successful company will have trained and educated staff not just for property maintenance, but office work, computer tasks and even public relations. Look for an adequate staff for the kinds of tasks that need to be done but also look for educated, experienced, and professional people that have made the company a success. If the staff is too small or not well-qualified, your investment will be at risk.
4. Not up-to-date
An experienced, well-staffed real estate property management company will have the latest, most efficient computer hardware and software available to help manage your investment. They will use effective programs that make it easy for the maintenance staff to stay current and on schedule, for screening and processing potential tenants, for tenants to pay rent, for you as the owner to access the figures and files you might need, and for the general business of the office to be conducted properly. If the company is not completely modernized and cutting edge, you may not be getting the maximum return on your real estate investments.
Herman Boswell Property Management has 37 years of cutting edge experience as a property management company in the Arlington Tx area. We maintain over 700 properties and have the well-trained staff and equipment to do so. We help you avoid the pitfalls of dealing rental property investing. We do our job and do it well.