FOUR COMMON MISTAKES IN HIRING A PROPERTY MANAGEMENT COMPANY
Most real estate owners have had problems with taking care of their property at one point or another.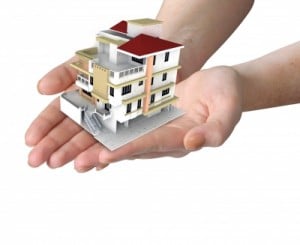 Handling one's personal home is a difficult task that requires a substantial amount of time. That said, the responsibility, stress, and effort required for the task increases exponentially if a person becomes the owner of more than one property, and even more so if they have tenants. The solution to this complicated issue is to hire a property management company that employees property managers who know the law, have experience, and can deal with people in a civil manner.
Although hiring a property management company is a superb investment on the part of the real estate owner, thorough research must be done in searching for the correct company, given that these individuals will be managing what is quite probably your most valuable asset.
Here are some mistakes to avoid when choosing a property management company.
1. Hiring a company based solely on price.
A company may offer a price that seems favorable- that is until you experience their services. Make sure you look at what they are offering and see if it correlates with your demands. You might have to pay more money to some companies, but this addition will be worthwhile if they offer an abundance of services- you'll be getting the best value rather than the best price.
2. Hiring an inexperienced company.
This issue comes up, once again, as a result of monetary considerations. If a property management company has not managed any properties, or very few properties, they are still undergoing a learning process, and one you will be paying for. An inexperienced manager could be too extreme with your tenants in two ways- either too tyrannical or too lenient. Both scenarios end with you losing money.
3. Hiring a property management company that is not certified.
Certification is a useful measure of the adequacy of a property manager. An independent, objective board decides on whether or not an individual has the qualifications to undertake this particular stream of employment. If a person doesn't meet certification standards, they likely will not meet your standards either.
4. Hiring a property manager with too many obligations.
While it is detrimental to hire an individual who has no experience, it is equally negative to have a property manager who overextends their capabilities. It is important to have a balance in the two extremes. If your potential property manager takes care of a property where they are earning more money, having to do less work, or have personal connections with the property owners, there is a good chance that you will not be their top priority.
When evaluating a property management company, it is essential to have all of these criteria in mind. Nevertheless, a savvy real estate owner should not stop here. You should make your own additions to this list, including requirements that are specific to your own vision of what a property management company should offer you. Additionally, do not compromise on your expectations too much because it is likely that you will be working with this company for a substantial period of time.
If you own a rental property in any of the following areas:
Arlington,
Bedford,
Benbrook,
Burleson,
Cedar Hill,
Colleyville,
Crowley,
Duncanville,
Euless,
Fort Worth,
Grand Prairie,
Grapevine,
Hurst,
Lake Worth,
Mansfield,
Saginaw,
Southlake,
Watauga, or
White Settlement,
then the property management company you can count on is Herman Boswell Property Management.
We advise you to definitely shop around but Herman Boswell Property Management has 37 years of property management experience to bring to bear on the needs of your particular property or properties. We oversee more than 700 properties. There is a reason why people trust us. Find out why.