WHEN TO CONSIDER PROPERTY MANAGEMENT FOR YOUR RENTAL PROPERTIES
If own a rental property but do not engage a property manager, you might want to look over a few points so see if you could benefit from such service. It could be that your valuable time is being taken up administrating your properties or that you are having difficulty handling problems that you never expected to occur. It can be a full-time business.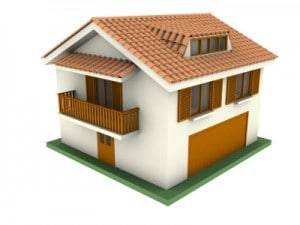 The first point to consider is how you are feeling about managing your own property. Is it something you enjoy or is it something that you find emotionally stressful? There are numerous situations that arise in managing a property which can be troublesome – rent collection problems, damage to the property from hidden activities of the tenants, complaints from neighbors, and up to legal involvement either to remove a tenant or because they are suing you. If these situations cause you to lose sleep, property management is something you definitely should look at.
Another important factor you should consider is how close you live to the property. If you live far away, the time it takes to respond to an emergency, do inspections, collect rent is obviously greatly increased. Correspondingly, your willingness to do these things can drop due to the inconvenience and things can go awry due to lack of attention. Further, if you are not willing to be on call 24/7 in case of an emergency, you are looking at a potential disaster occurring to your property.
If you have a number of rental properties, these points magnify.
To do it yourself, you definitely need to have excellent administration in place to take care of the accounting and legal matters from renting as well the maintenance skills to look after the wide variety of fix-it problems that will arise not to mention the patience to find the right tenant when you have a vacancy.
Overall, it is quite a business. Herman Boswell Property Management can assist you with the rental properties you own, whether one or many. Having over 37 years of experience, we know the property management game inside out. Put yourself in our capable hands.
We manage properties in all the following areas:
Arlington, Bedford, Benbrook, Burleson,Cedar Hill, Colleyville, Crowley,
Duncanville, Euless, Fort Worth, Grand Prairie, Grapevine, Hurst, Lake Worth,
Mansfield, Saginaw, Southlake, Watauga, White Settlement.
Photo credit: Danilo Rizzuti