ARLINGTON PROPERTY MANAGEMENT FOR YOU!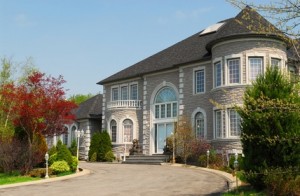 There's a favorite saying amongst Fort Worth natives, "Life's too short to live in Dallas." But residents of Arlington know an even better-kept secret, which is the affordable housing prices Arlington has to offer along with some of the fastest growth and renewal and easy access to both sides of the metroplex for work or play.
With the addition of Dallas Cowboys Stadium to Arlington, the downtown area near the University of Texas at Arlington is being continually revamped, and many unique, hip restaurants are going in. Compared to the northern Dallas suburban areas of Frisco, Plano and McKinney which are often considered to be full of too many cookie cutter houses for some tastes, Arlington housing prices are considerably more affordable with bigger lots, often much bigger homes, and easier access to jobs in either Fort Worth or Downtown Dallas. South Arlington has several brand new luxury communities to complement the same presence of affluent neighborhoods in North Arlington. But with more modest existing homes throughout the historic areas, there is literally a place for everyone to call home.
Arlington has many quiet communities filled with well-kept homes and established families. From the Interlochen neighborhood where a huge Christmas lights show goes on every year to Six Flags over Texas and Hurricane Harbor, to the amazing Texas Rangers, Arlington is the place everyone comes for sports, concerts, and fun times with family.
Arlington has historic homes as well as brand-new developments, and the Herman Boswell Property Management knows all the best practices for property management in the area. Herman Boswell started his company in Arlington during its first major hey-day and became an icon of real estate in the area. His dedication and high standards, along with incredible business ethics and giftedness in real estate have benefited his clients throughout the company's history. And he always expected the same from his agents. Today the company has over 700 properties across the metroplex, mostly in Arlington.
The Herman Boswell personal service and expertise in property management help all of our clients. Contact one of our agents today toll-free at (800) 874-1801 or locally at (817) 274-1800 and we promise you will get the personal service you deserve.