6 POINTS TO INCLUDE IN LEASE AGREEMENTS
A well-drafted lease agreement isn't just a good idea. It's an absolute necessity. Without it, you could find yourself in trouble with any tenants you contract with and in more legal hot water than you really want. That's why it's important to include these 6 points in any document you hand over to anyone who rents from you. Make sure it gets checked by an attorney too.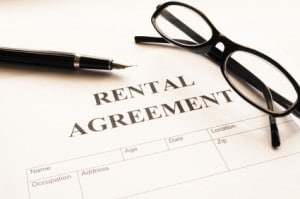 1. Property description
Give the address, including apartment and/or building numbers and any other information that makes the property unique from all others.
2. Lease length/time frame
Put the exact beginning and end dates of occupancy. If there is a specific time of day you want the tenant to vacate the property, spell that out too.
3. Security deposits/rent payments
Be clear about what constitutes a security deposit (first and last month rent, pet/damage deposit etc.) and how and when you will release that money at the end of the lease.
With rent, specify exactly when it is due, how tenants can pay you and what penalties he or she can expect if rent is late.
4. Terms of renewal
State whether or not tenants can renew a lease and under what terms (month-to-month, annually). You may also wish to include an escalation clause to accommodate possible rent increases at the time of renewal.
5. Occupancy and sublet agreements
You should be very explicit about how many people can live in the rental unit and how the unit should be used. Do you want your tenants to use it for residential purposes only? Can they have a home office?
6. Landlord rights regarding entry/inspection
If the lease is long-term, you – or someone who works for you – will likely need to enter the rental unit to inspect it and/or do repairs. Include how much notice you will give. Also state how repair persons will gain entry.
As important as it is to draft a good lease agreement – preferably in tandem with an attorney – it's also important to ensure that tenants understand and comply with the terms of that agreement. The experts at Herman Boswell can help you do just that. When you need the experience of people who know the ins and outs of property management and are here to help you make the most of your real estate investments, contact us!