5 Steps to Ending a Tenancy the Right Way
When it comes to ending a tenancy, you need to be as clear about your move-out terms as you are about move-in ones. Doing so will help you avoid expensive, time-consuming complications that could jeopardize your rental business.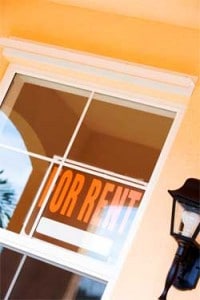 1. Giving notice
Make it clear from the day your tenants sign their lease that they must give you written notice when they decide to move out. Following are some basic guidelines for the most common lease types:
• fixed-term: tenant occupancy ends after a pre-arranged period of time
• month-to-month: tenants should give 30 days' notice
• year-to-year: tenants should give 60 to 90 days' notice
2. Rental unit viewings
You should always give current tenants a courtesy notice of at least 24 hours that you plan to show the rental to others interested in taking over the unit. The only time when this does not apply is if the lease specifies that no notice is required, especially in the last month of occupancy.
3. Move-out specifications
Make sure your tenants know that they need to clean the rental and all provided items – especially stoves, refrigerators and dishwashers – to get their full security deposit back. You should also tell them to repair any damages to the apartment that go beyond normal wear and tear and take all belongings when they leave.
4. Final inspection
On move out day, both you and your tenants should do a final inspection of the rental unit. Use the inspection report that the tenants filled out on move in day to determine if anything has been damaged. Make careful note of any damage and then sign the report together.
5. Returning the security deposit
If your tenants have damaged the rental, left it unclean or neglected to pay rent or utilities, then you have a legal right to deduct whatever money is owed from the security deposit. Be sure to specify how much you are taking out (and for what) to the tenant.
Busy landlords like you often don't have the time to deal with all the issues that come with ending a tenancy. That's where the experts at Herman Boswell come in. Our team of real estate professionals can help you take care of your business so that your business takes care of you. Contact us today and let us show you a better way to manage your property investments.