5 SECURITY DEPOSIT TIPS FOR LANDLORDS
A security deposit is a refundable deposit that tenants should pay before they move in to a property they have rented from you. As long as they abide by the terms of the rental contract they have with you, they should receive that money back once their lease has expired. Here are some security deposit tips on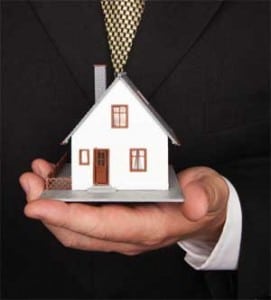 However, there are some cases when you as landlord have a right to keep part or all of that deposit.
1. Early termination of the lease
Say that a tenant has to move out before the lease he or she has with you has expired. You have the right to take the costs associated with that breach – including those associated with courts and/or attorneys you may need to involve in the matter – out of the security deposit. How much you can claim and for what will depend, of course, on how your lease is worded on this issue.
2. Nonpayment of rent
Texas considers nonpayment of rent a breach of lease. When a tenant does not fulfill his or her contractual obligation to pay monthly rent, you are entitled to cover your loss with security deposit money.
3. Property damage
If a tenant has been careless with your property, you can use the security deposit to help repair such things as:
• large stains or holes in the carpet or on the walls/ceilings
• broken windows and/or doors
• cracked kitchen or bathroom countertop
• missing outlet covers
• excessive water damage to floors or walls
• un-returned keys
4. Cleaning costs
If a tenant has not made a reasonably effort to leave the apartment clean with no trash, food or personal belongings left behind, then you can subtract whatever it takes for you to make the apartment habitable for the next tenant.
5. Unpaid utility bills
If a tenant was required to cover utilities as part of their lease, you can use the security deposit to settle all unpaid utility bills.
Dealing with tenant issues – particularly those pertaining to rent and occupancy – can be time-consuming. Herman Boswell is here to help you with the day-to-day business of running your properties. When need the assistance of experts who understand property management like no one else in North Texas, contact us!