3 POINTS TO CONSIDER WHEN SETTING RENT
One of the most important things you will do as a landlord is to determine how much you will charge per month for your rental units. If you are new to the landlord game or if you have just bought property in an area with which you are not familiar, here are a few things you'll need to consider to arrive at a good and fair rent.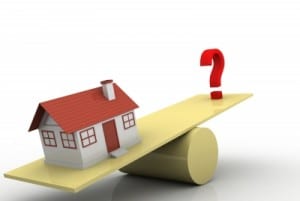 1. Market supply
How many comparable properties exist in the market where you will be renting? If the area has a lot of vacancies, your property will have a lot of competition. This will drive down the rent you'll be able to charge.
2. Consumer demand
Some areas are hotter than others. Rental properties located in popular or up-and-coming areas are more likely to attract tenants. If this is the case for your home, condominium or apartment/apartment complex, you should have no trouble getting the rent you want.
3. Your goals
Regardless of where your property is located, you need to ask yourself what you want to achieve. Are you looking to rent your property quickly? Do you want to get the highest possible return? Or are you interested in getting just the right tenants for what you have to offer?
The lower you set the rent, the more interest you will generate in your property. You'll have a larger pool of candidates to consider and will likely be able to get your unit rented in a shorter amount of time. Higher rates will mean fewer inquiries over a longer period of time.
The simplest way to assess the general real estate situation is to look at what other properties around the one you intend to rent are going for. Talking to a real estate agent and doing online research on sites like Rentometer.com can help you accomplish this task.
You also need to be aware that once you set the rent, you will need to increase it from time to time to maintain profitability. This is because you will have to be dealing with such issues as inflation and property appreciation, which increases your tax burden.
At Herman Boswell, we understand that dealing with rental issues like these can be time-consuming. Our associates make it their business to know real estate market values so that we can help you maximize the return on your investments. When you need property management experts, contact us!