Grand Prairie, Texas
Grand Prairie is a bustling suburb of Dallas with a population of approximately 175,000 according to the 2010 U. S. census. It is also part of the Mid-Cities region of the Dallas-Ft. Worth Metroplex. Grand Prairie, Texas currently ranks as the fifteenth most populous urban center in Texas.

Large city, large variety of schools and attractions
The city is spread out over two counties: Dallas and Tarrant. This means that most K-12 students attend schools run by the Grand Prairie Independent School District if they live in Dallas County or the Mansfield Independent School District if they live in Tarrant County.
Because it's relatively large as a city, Grand Prairie also boasts a variety of attractions. Chief among them are the Verizon Theatre which has hosted concerts by superstars like Alicia Keys, Justin Bieber and Bob Dylan and the Lone Star Park, a horse racing track that hosts the finest in thoroughbred racing.
Great bargains in Grand Prairie, Texas
Shoppers who love a bargain will love Traders Village, a flea market located off Mayfield Road and State Highway 360. Often referred to as the largest flea market in Texas, Traders Village also holds special events such as chili cook-offs and car swap meets.
Grand Prairie also has terrific variety in housing as well. Apartments, condominiums, duplexes, single-family houses – this is one city that has it all, and in styles and price ranges to suit every budget.
Herman Boswell knows Grand Prairie, Texas
Herman Boswell is a premier North Texas property management company that also serves Grand Prairie. If you're a landlord, we have all the services you need to help you make the most of your rental properties and the investment they represent.
We make sure that your rentals get the highest advertising visibility and screen all your applicants so that you're guaranteed only the best renters. As experienced managers, our experts also prepare monthly statements of your account and do careful market research on properties in your area. In other words, we treat your properties like our own.
A Real Property Management Firm, Will Protect Your Property?
Real Property Management Services – Arlington, TX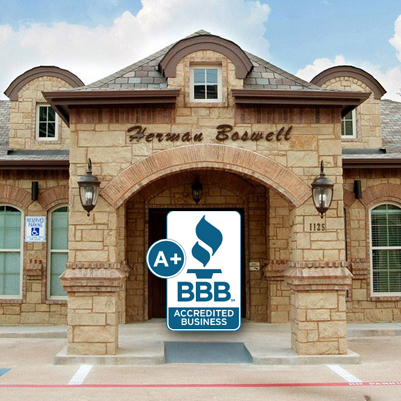 If you're a landlord, finding – and keeping – good tenants, overseeing accounts and ensuring that the property itself is always in good repair are just some of the many things that can keep you busy every day (and sometimes night) of the week. But when you're so busy keeping up with your properties, managing obligations to family or other jobs can become especially challenging.
Herman Boswell Property Management – a company that has served North Texas with pride for nearly 40 years – can help. Our dedicated property managers know exactly how to advertise your properties for maximum visibility and keep the number of vacancies on your property at a minimum. And when it comes time to make those necessary repairs, we know the right contractors to call.
With regard to potential tenants, we screen each person carefully to ensure that you'll get the best, most responsible people living in your home, apartment complex or condominium. And because Herman Boswell knows that your property represents a substantial investment, we make it our business to ensure rent gets collected on time and do regular inspections to ensure tenants are maintaining their rental units well.
Our real estate managers, know about real property management, and place a high value on cultivating good relationships with the people who rent from you. That's why we also make sure that tenants have access to a 24-hour on-call agent to handle tenant emergencies. At the same time, we know how to also deal with problem tenants who need to be evicted from your property.
You have a life to live and assets to protect. Herman Boswell helps you do both by giving you the peace of mind you deserve.
Get Your FREE Rental Analysis Today!
Our full service property management provides you with:
Get a FREE Rental Analysis Today!