Duncanville, Texas
Duncanville, Texas is a city located just 15 minutes southeast of downtown Dallas. A 2013 survey put the population at just under 40,000 residents.

Some of the best schools in Texas
This middle-income enclave is served by the Duncanville Independent School District. Most Duncanville public schools – 13 of 17 total – that have been rated Exemplary or Recognized by the Texas Education Agency (TEA). Duncanville High, which has exceptional programs in music and journalism, has the single largest high school campus in both Texas and the United States.
Big entertainment and recreation
Because of its proximity to Dallas, Duncanville enjoys access to a number of major entertainment and sports venues. These include the American Airlines Center, Six Flags Over Texas, Cowboy Stadium and Rangers Ballpark (also known as Globe Life Park).
For those who enjoy the outdoors, Joe Pool Lake offers a green and lovely tonic to urban life. Nature lovers can enjoy surrounding parks while those who enjoy the water can take advantage of specially designated swimming and boating areas.
The Duncanville Recreation Center is another popular venue. Amenities include a fitness center and gymnasium, an indoor walking track, a game room, a teen room and meeting rooms for any and all types of social activities.
Real estate in Duncanville is extremely reasonable. Buyers and renters will be pleasantly surprised by the abundance and variety of affordable homes and apartments. Those seeking more upscale accommodations can also find the luxury they seek.
We can manage your Duncanville, Texas property!
Duncanville is just one of the many Metroplex cities Herman Boswell serves. Whether you require expert property management services – which include everything from tenant screening to inspections to real estate marketing analyses – we've got what you need.
A Real Property Management Firm, Will Protect Your Property?
Real Property Management Services – Arlington, TX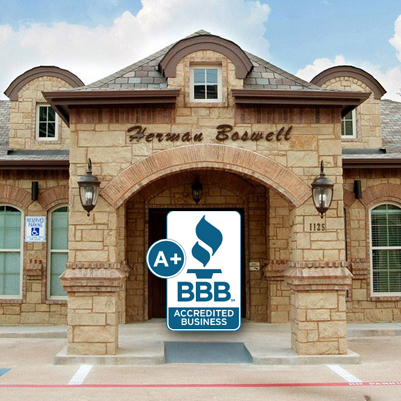 If you're a landlord, finding – and keeping – good tenants, overseeing accounts and ensuring that the property itself is always in good repair are just some of the many things that can keep you busy every day (and sometimes night) of the week. But when you're so busy keeping up with your properties, managing obligations to family or other jobs can become especially challenging.
Herman Boswell Property Management – a company that has served North Texas with pride for nearly 40 years – can help. Our dedicated property managers know exactly how to advertise your properties for maximum visibility and keep the number of vacancies on your property at a minimum. And when it comes time to make those necessary repairs, we know the right contractors to call.
With regard to potential tenants, we screen each person carefully to ensure that you'll get the best, most responsible people living in your home, apartment complex or condominium. And because Herman Boswell knows that your property represents a substantial investment, we make it our business to ensure rent gets collected on time and do regular inspections to ensure tenants are maintaining their rental units well.
Our real estate managers, know about real property management, and place a high value on cultivating good relationships with the people who rent from you. That's why we also make sure that tenants have access to a 24-hour on-call agent to handle tenant emergencies. At the same time, we know how to also deal with problem tenants who need to be evicted from your property.
You have a life to live and assets to protect. Herman Boswell helps you do both by giving you the peace of mind you deserve.
Get Your FREE Rental Analysis Today!
Our full service property management provides you with:
We Provide Property Management Services to these Areas of DFW
Get a FREE Rental Analysis Today!